KhedaElite posting tutorial
Tutorial for uploading your own News/Post/article.
CLICK on the images to expand them and see clearly!
1. Go to www.khedaeliteschool.org/wp-admin
2. Put your login ID and password that you received by mail.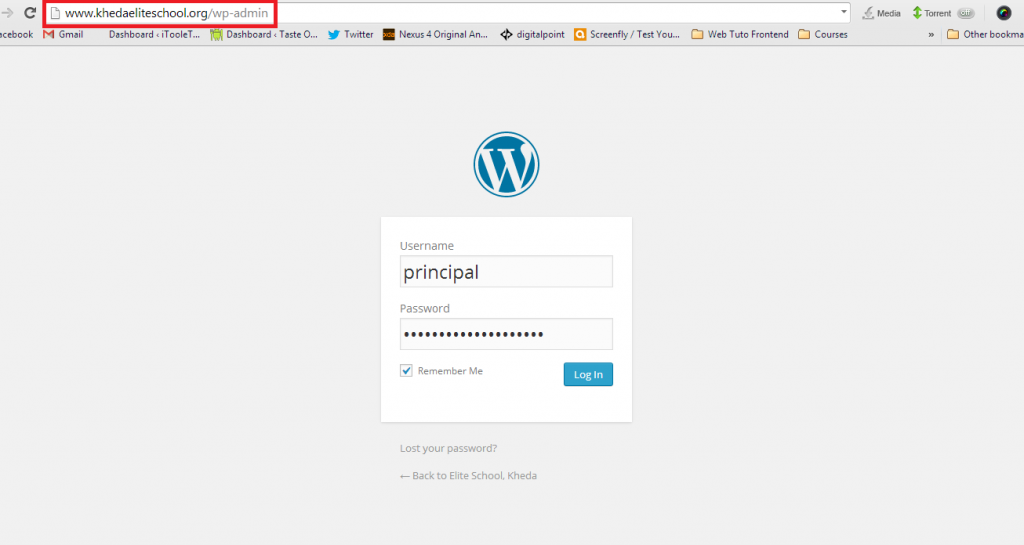 3. After logging in, click on Posts > Add New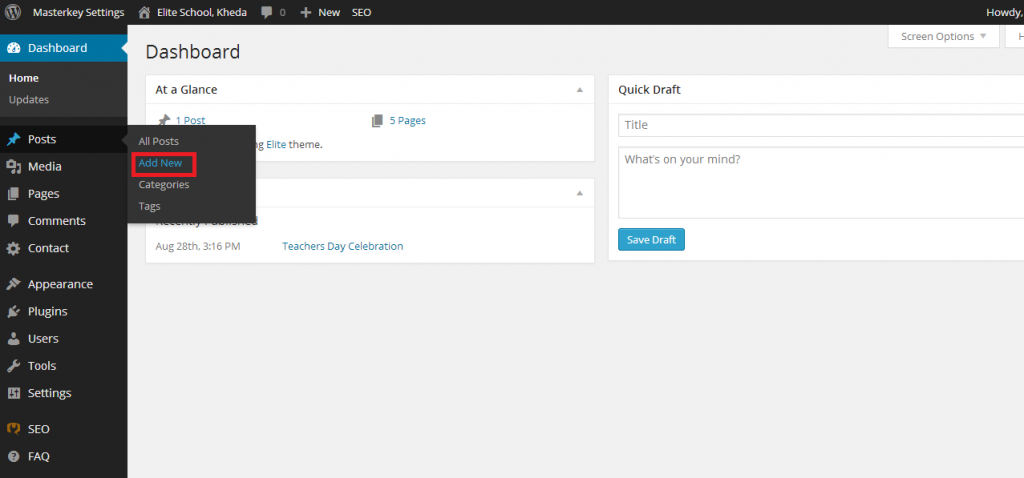 4. On the top, you see small box, you put your Title of the news there. In the big box below, you put the content/details of the news(also the pics too if you want). Always tickmark the NEWS category.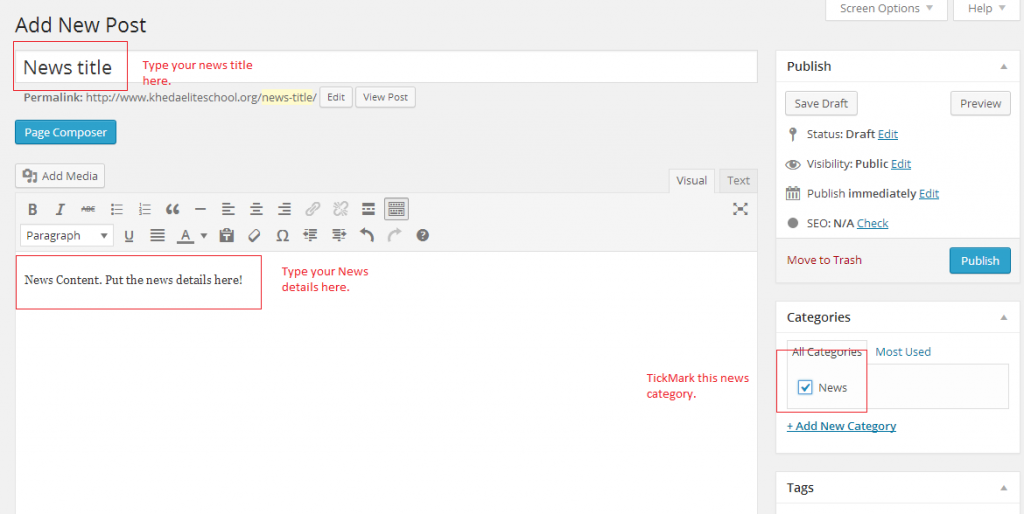 5. To bold/italic/underline/strikethrough a word, you have to select the word/sentence and click on the particular icon. (check the pic below) (Hover your mouse over every icon and see what it does).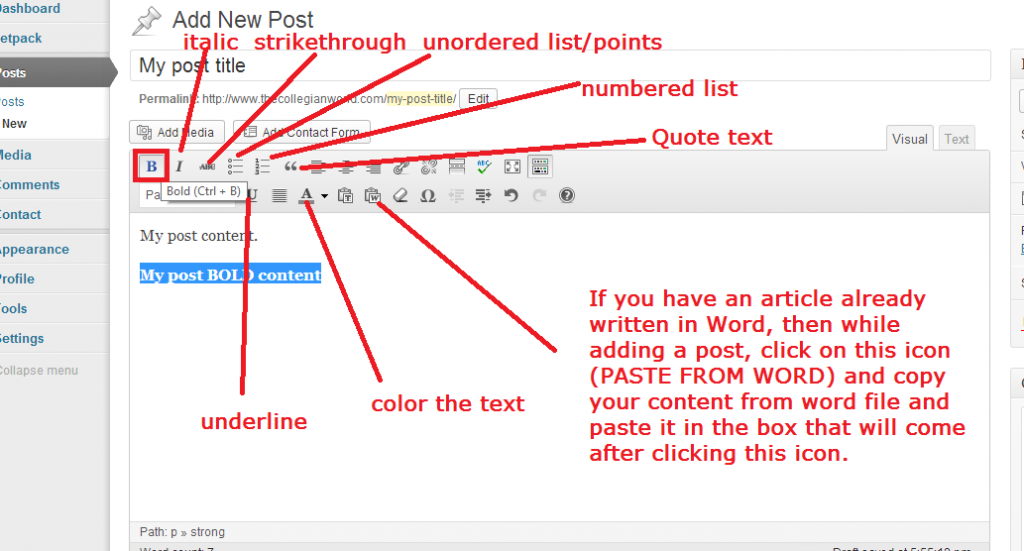 6. Titles/headings are also important in article. See this pic and try the different headings. (diff sized titles). Same procedure, select the text and choose heading type.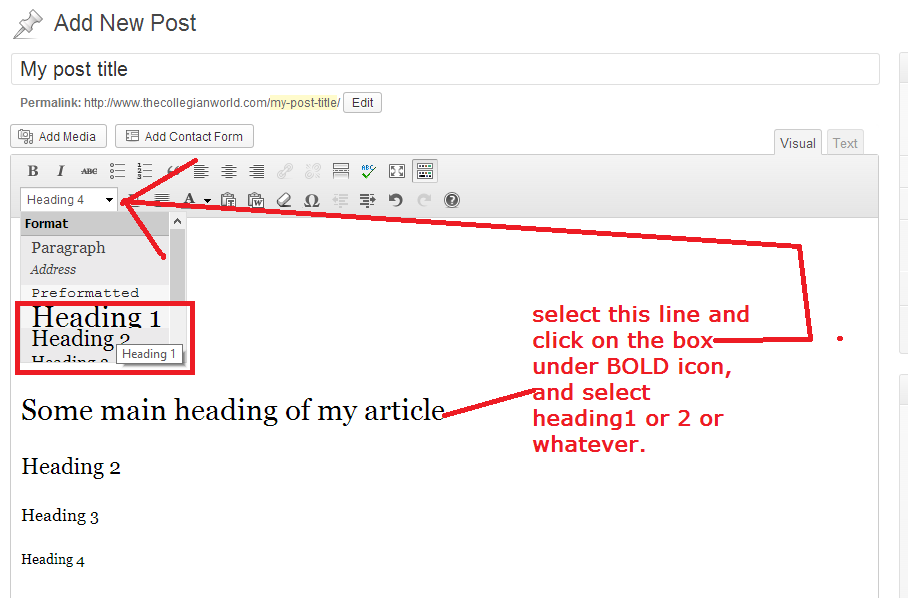 7. Scroll down little bit, click on Set Featured image. (featured image is seen on top of the news article. If possible, always select one featured image.)

8. Click on Upload Image > Select one Image > Set as featured image.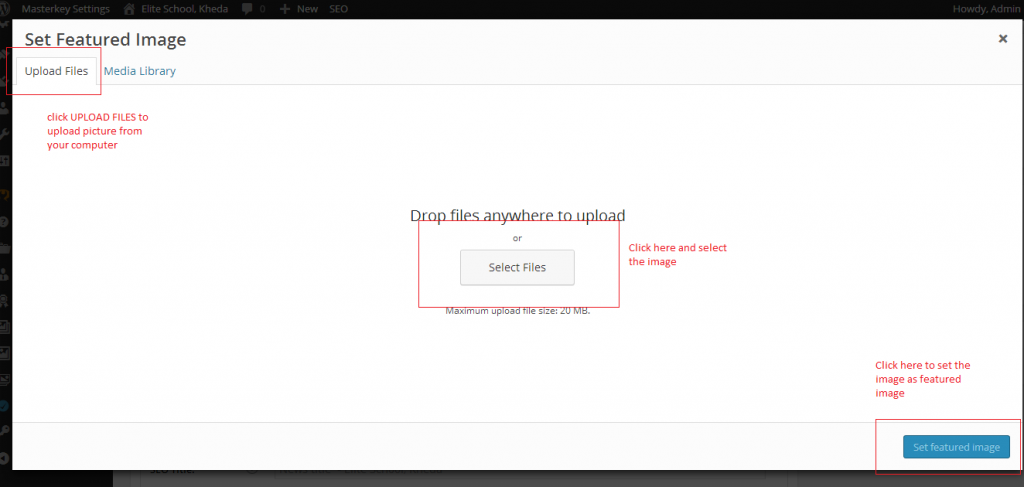 9. Publish the News article!