Tutorial for uploading your own article.
1. Go to www.thecollegianworld.com/wp-admin
2. put your login ID and pass that you received by mail.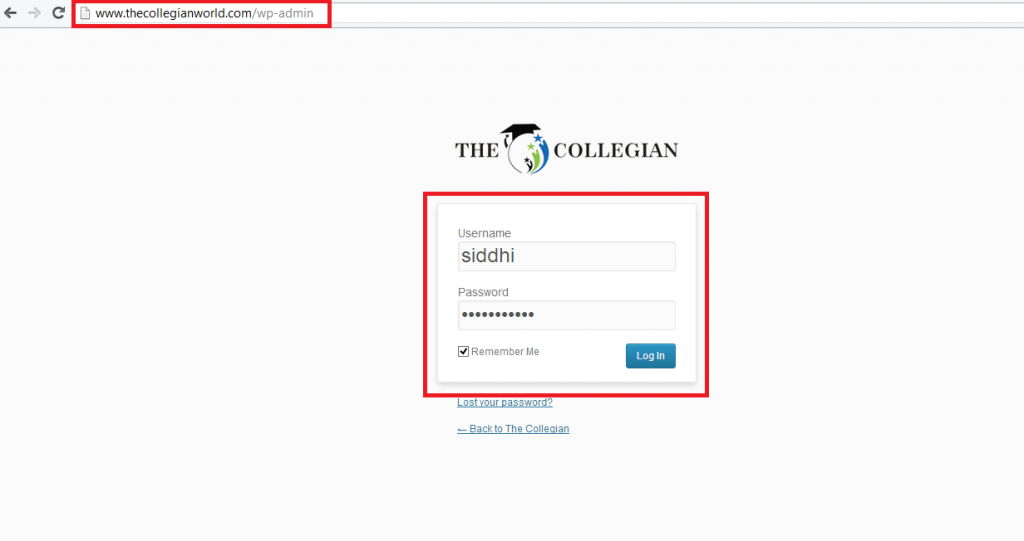 3. After login you will something like in the pic below. Click on Profile tab on left side.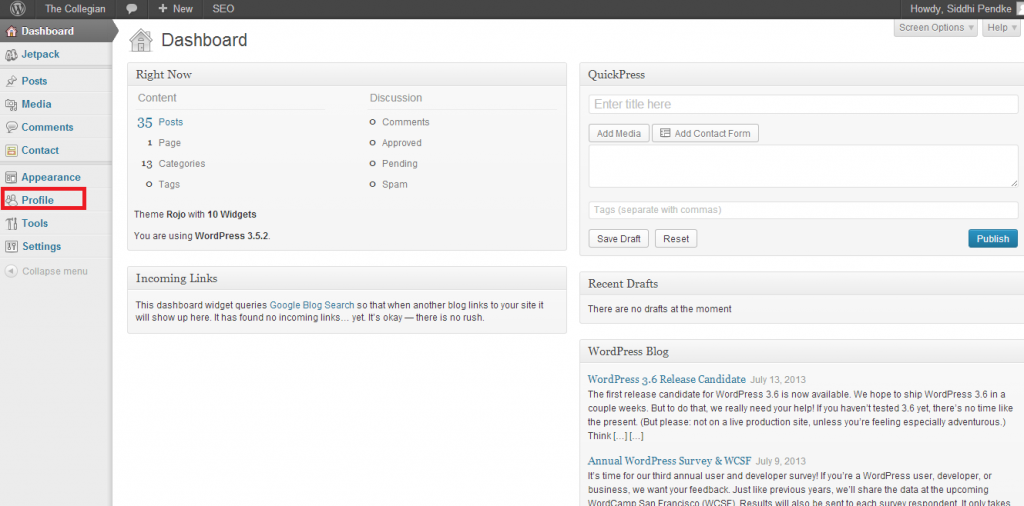 4. Scroll down in Profile page and fill in as many details as you can, though it is not compulsory. Dont forget to fill in your Biographical Info (author bio) and also dont forget to change your password that came in the email. Change it to something you can remember very well, and don't worry, neither Vivek nor I can see your changed password.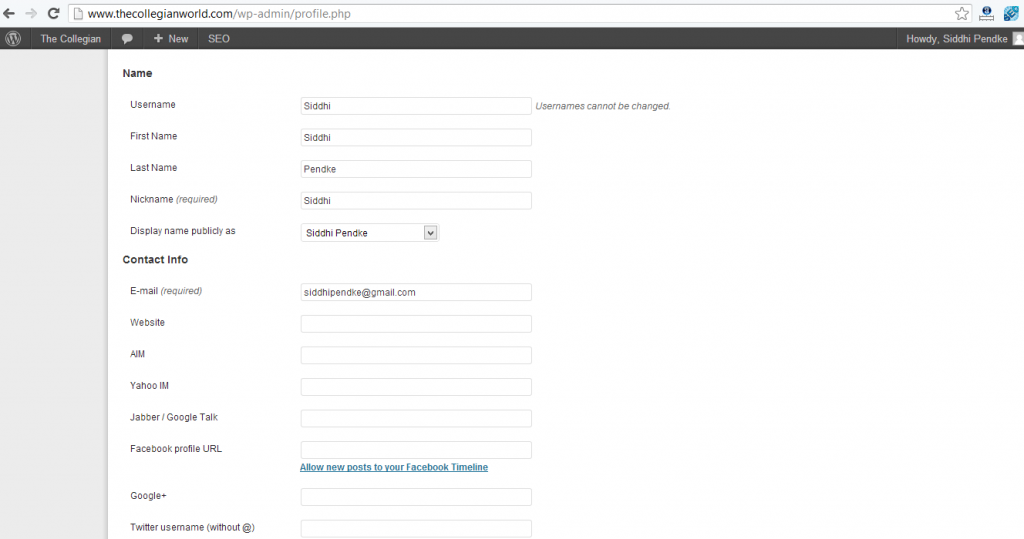 5. After clicking on update profile at bottom, its time to start posting your article. Go on Top again and click on Posts > Add New.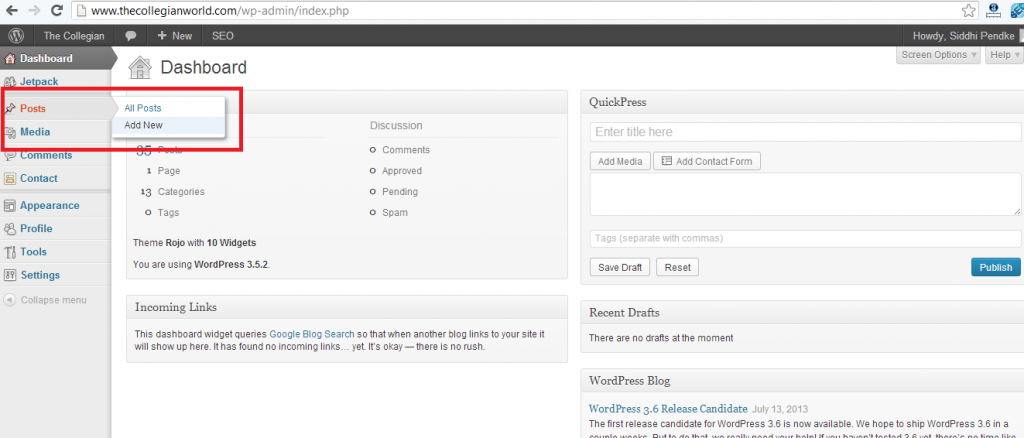 6. When you come on the New post page, first of all click on Show/Hide kitchen icon (you will have to do it only once in lifetime,not everytime.)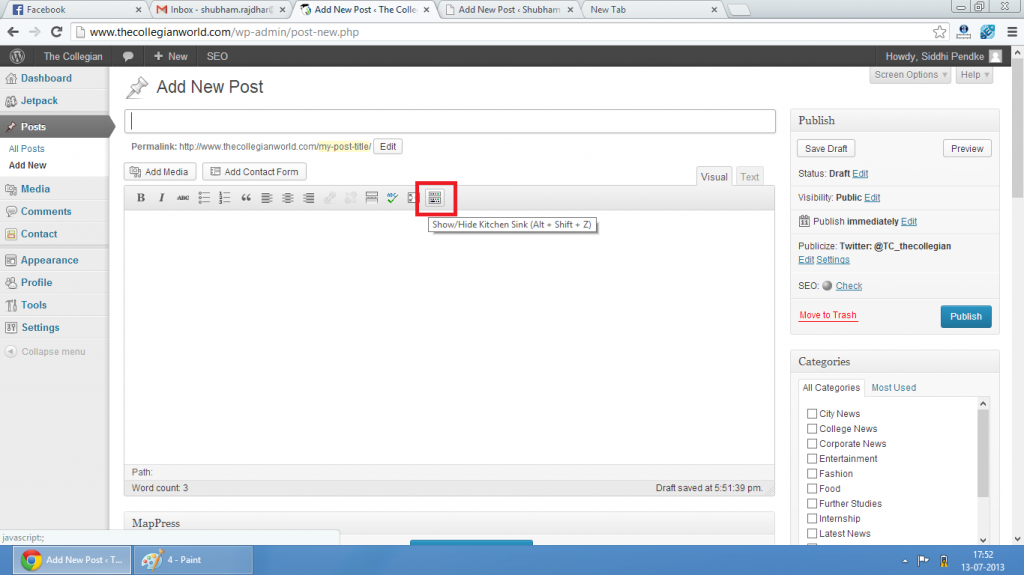 7. First of all, on the top, you see small box, you put your Title of the article there. In the big box below, you put the content of the article (also the pics too).
You must be familier with typing in MS Word. Its almost same here.
To bold/italic/underline/strikethrough a word, you have to select the word/sentence and click on the particular icon. (I hope you get my point, check the pic below) (Hover your mouse over every icon and see what it does).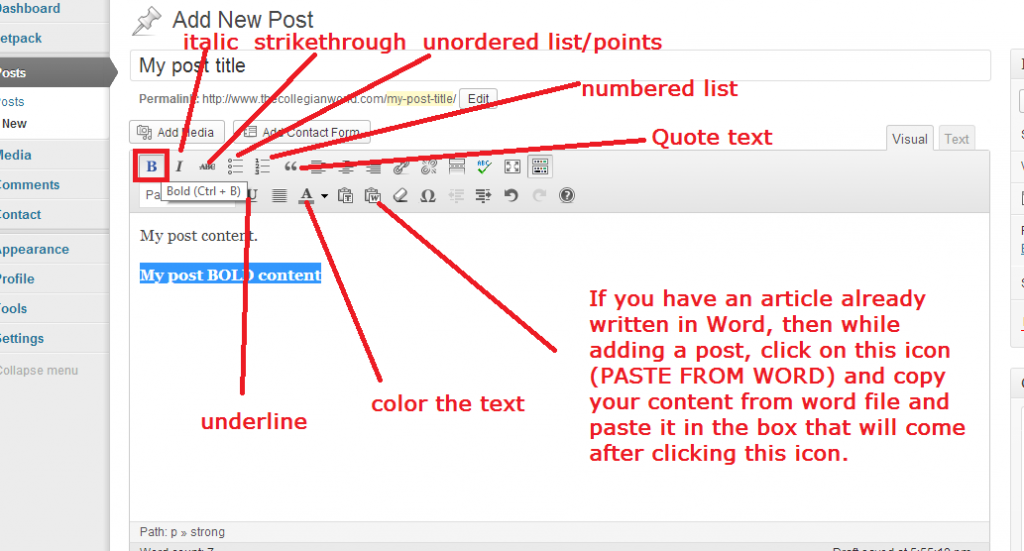 8. Titles/headings are also important in article. See this pic and try the different headings. (diff sized titles). Same procedure, select the text and choose heading type.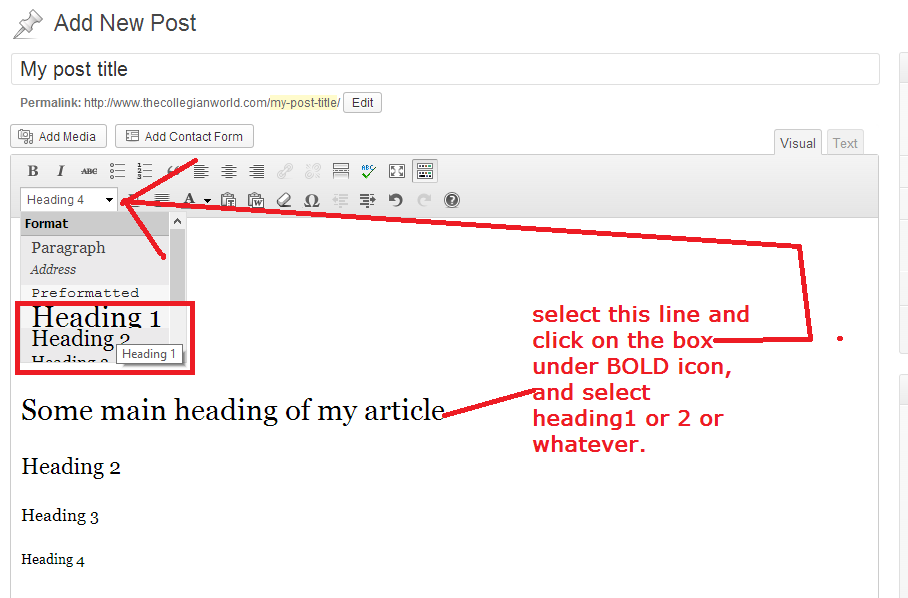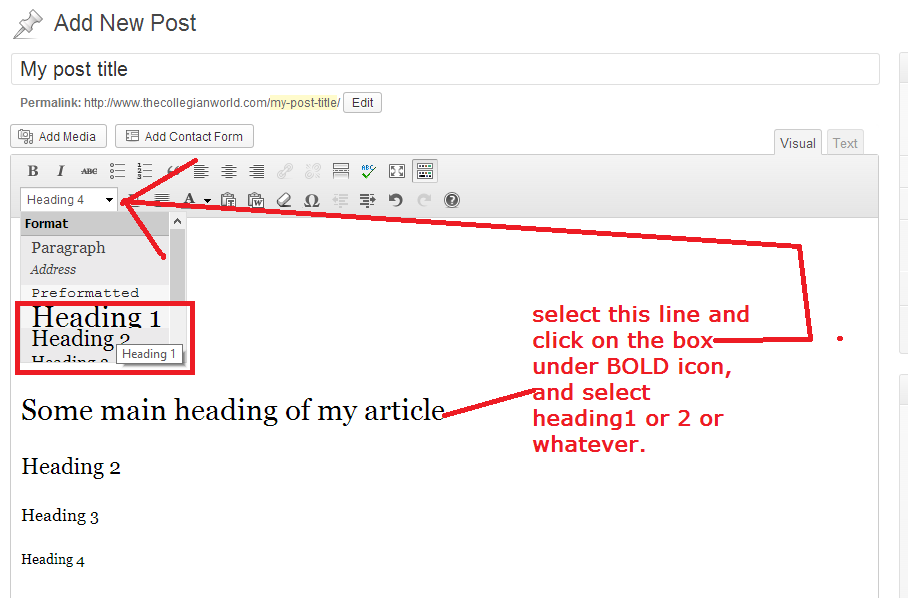 9. Now to post or insert images in article, Click on the Add media option (above the BOLD icon and below the title of article). Check the screenie below.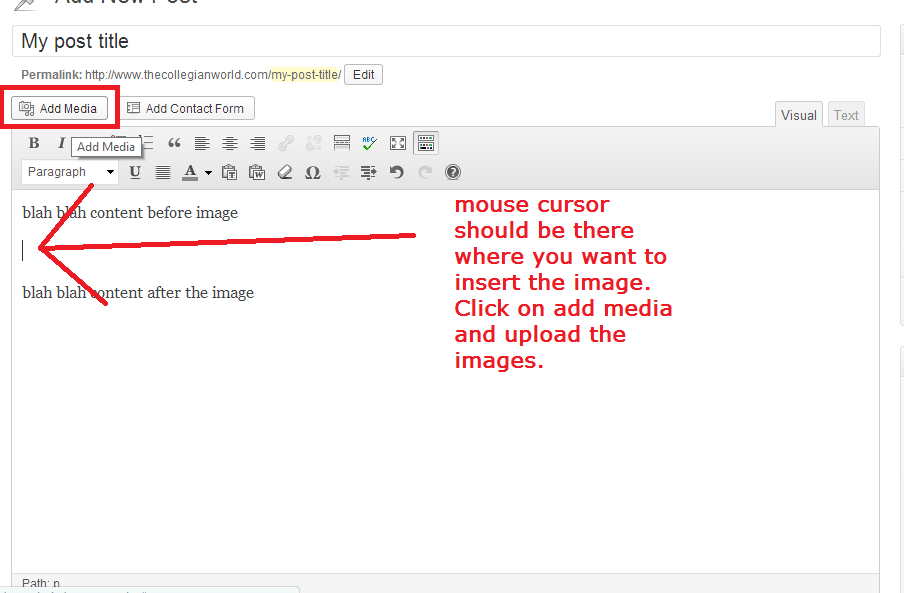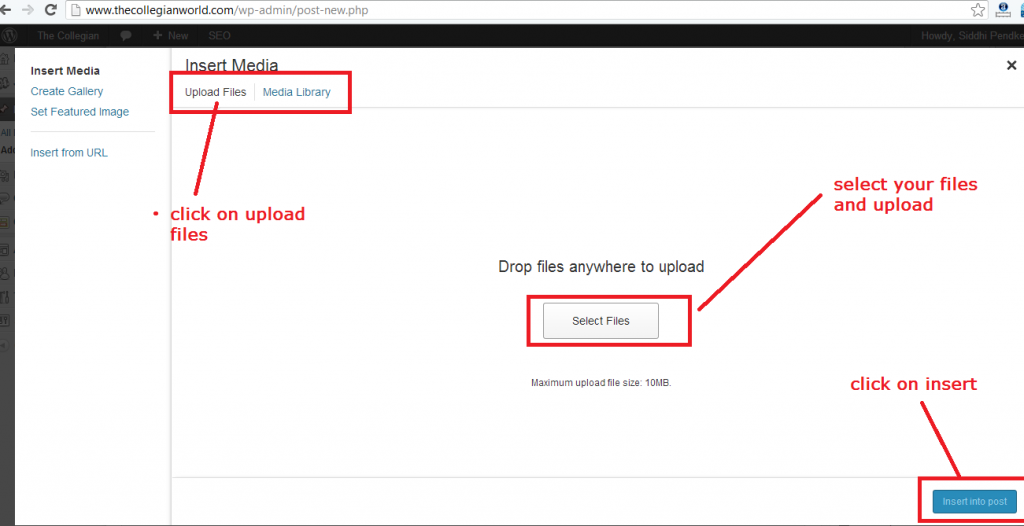 10. Edit the image as per your need.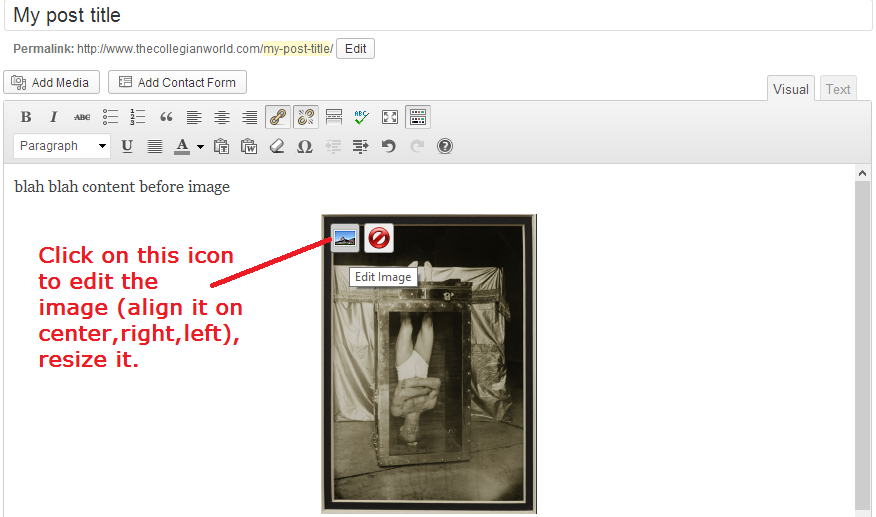 11. After you are done with the title and article, lets check other things. You can schedule your post for future if you dont want to post it now, you can save it as a draft too. Also tick mark the category of your article. along with "Latest News" category.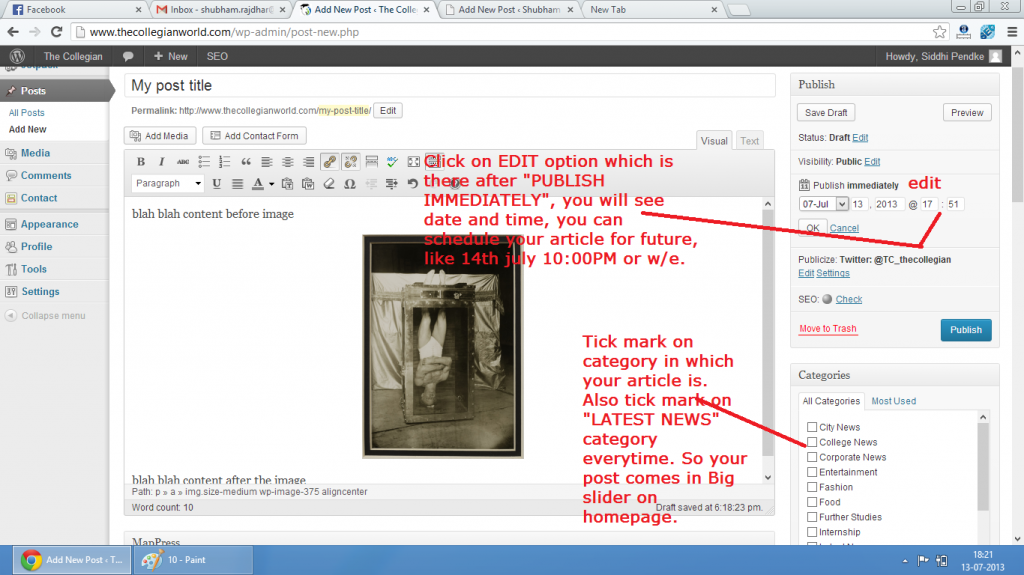 12. Now scroll down and click on SET featured image on right side. Also Fill in the boxes like in the image below.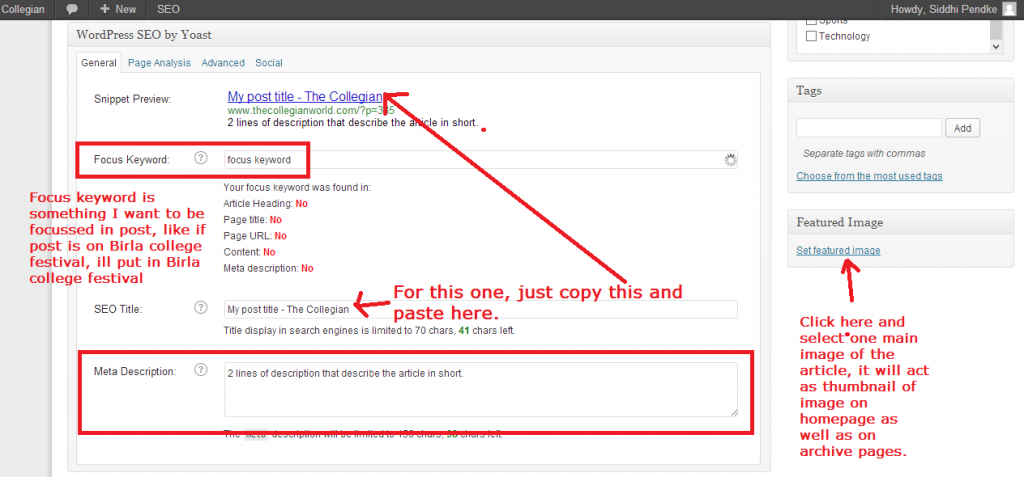 13. Now you are set to publish the post. Click on the publish and your post will be published on site.
If you have any doubts, just Ask me in the group on whatsapp/PM me on whatsapp/call me.